What are Instant Articles?
Instant Articles are a new way of presenting articles in a native manner within the Facebook application.
The usual thing following the publication of an article on a site is to share the link to it on the Facebook page. So when users from their phone applications access this link, the site opens up with the web navigator including the whole article.
Instant articles enable us to skip this last step, because when the user accesses the link, the instant article will be opened within the FBK application instead of having the browser open up.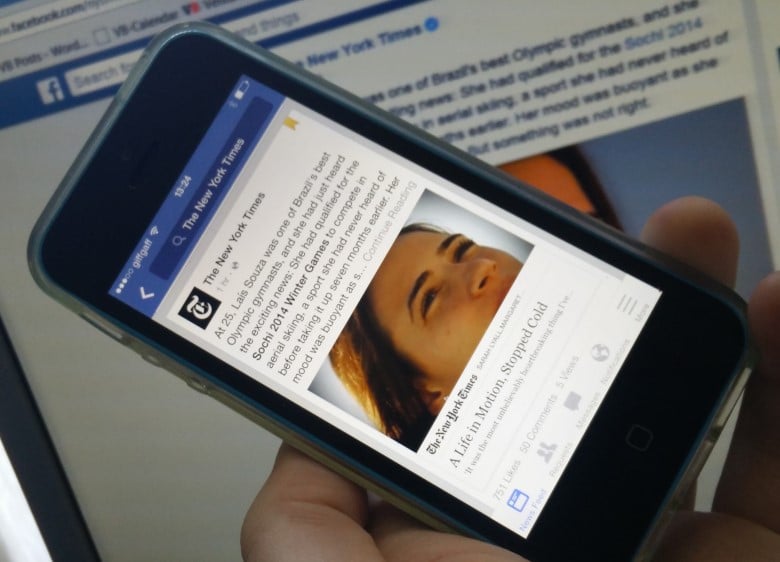 What we must do to achieve this is to create a version of the article in this new format associated with the link so that when we –or others– share the link, then Facebook will open the instant article instead of the browser to take us to the site.
For users who access our articles from Facebook using the native application, this enables them a faster and more integrated experience because everything is loaded within the application itself.
According to Facebook, when everything is integrated, the article is loaded up to 10 times faster than in the web version of our own site.
They also mentioned some other figures in their official blog:
They confirm that instant articles showed 20% more accesses than regular articles.
After accessing, the chances for users to abandon the article prior to reading the whole text are 70% lower.
Additionally, there is 30% more sharing than in the web version, representing a chance for increasing our visibility.
Links of interest:
How to activate Instant Articles on Facebook?
How to create Instant Articles with GXportal?