GXportal 5.2 for Java is available!
We've published the setup files of GXportal 5.2 for the Java platform, and with this we complete the release process of version 5.2.
For those who have installed GXportal on their own servers or hosting services, the setup files are available for install on the Linux/Unix platform, supporting databases such as MySQL, IBM DB2 UDB, Oracle and Microsoft SQL Server.
All the setup files and manuals can be downloaded
here
In addition, the setup file for the .Net platform on Windows servers has been updated.
As we had announced, a key new feature is the possibility to generate optimized sites for smartphones, both in their web versions and native applications for Android and iOS. As a result, you will be able to have presence in the application stores with no need to write a single line of code.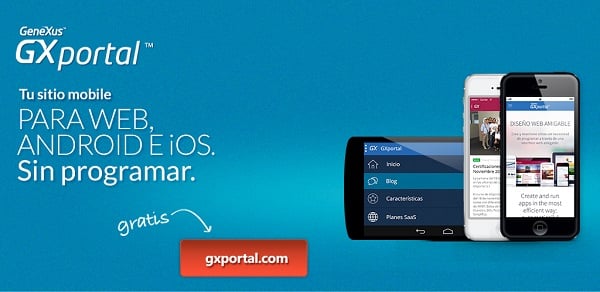 Improvements have also been introduced to streamline the site building process and add flexibility to the designs that can be achieved.
You're invited to learn about what's new in this version
here
Subscribers to our SaaS service don't have to do anything because they have already upgraded to this new version.