How to publish contents from the site?
From the site, you have the possibility of publishing contents, modify or remove published contents, and also change the order in which the contents are shown.
To make this possible,
content edition from the online site must be enabled
.
The steps to follow in order to publish content from the site are:
Start session at the site
Go to the page where the content is to be published
Click on the Edit option located in the page, on the area where the content will be published
The possibilities are to create new contents (explained ahead) or to publish existing contents

After clicking on the "New content" option, the content types that fulfil the conditions below will be shown:
- The current user has the authorization that allows edition of the content type
- The content type is enabled to be published here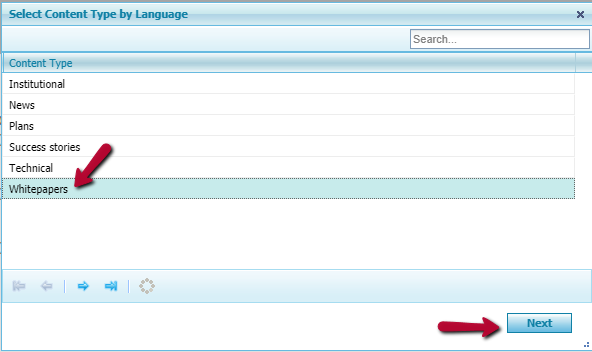 Click on the content type of the content being created and click on the Next button
Enter the content: title (mandatory data), and other components –that may or may not be enabled, and may or may not be mandatory, depending on the definition of the content type.
Some of the components available for entering are:
- Abstract
- Body (detail of content)
- Related contents
- Categories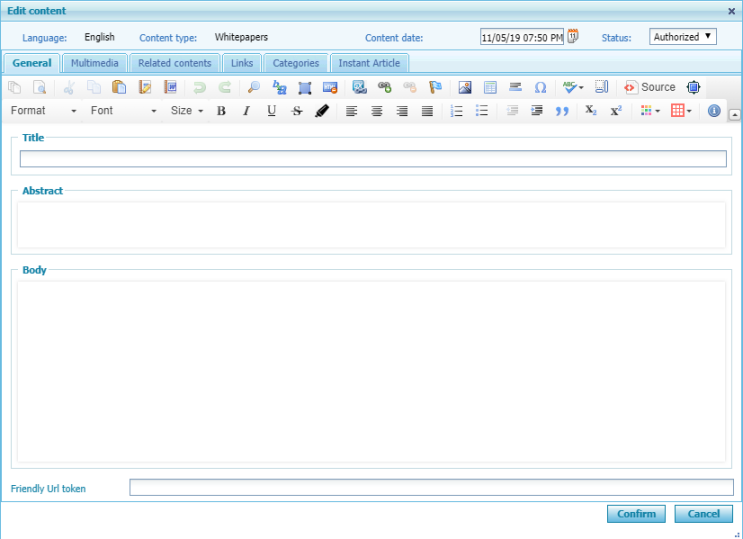 When the Confirm button is clicked on, the content is created with all the components defined.