How to reactivate a plan after payments were cancelled from Paypal
When a payment profile in Paypal is cancelled, the following screen will be found upon entering the backend: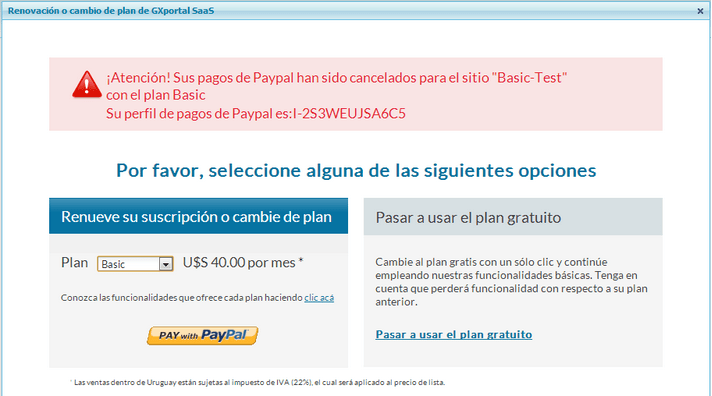 From here, it is possible to renew the plan you had before, or to select another plan from the plans combo. After this, by pressing the Paypal payment button, you will be redirected to Paypal for confirming the authorization of payments pre-approved, so that the cost of the plan selected is subject to monthly debits. After this is confirmed in Paypal, you will return to the backend where you will find the following screen that, as in the case for changing to different plans, upon your confirmation will make the renewal of plan change effective.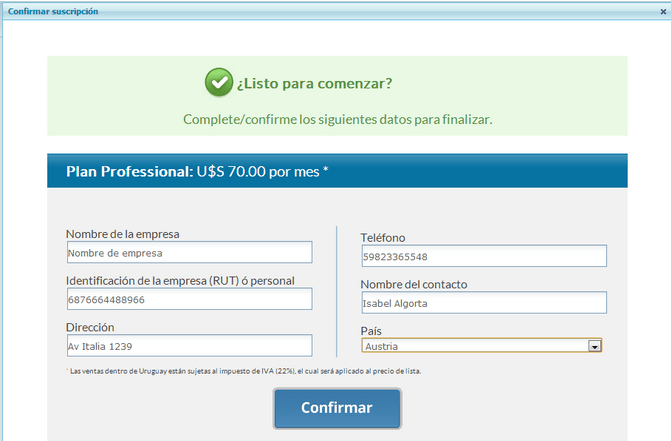 Another possible action is to change to the free plan which implies the loss of functionalities as compared to the previous plan, though you will be able to continue working in the site. This implies that the site will have an expiry date that must be renewed each year to continue using the free plan. Likewise, from the "my account" option in the control panel you will always be able to change to different plans offering greater functionalities.
Note: the site that is online at the time of suspending payments will continue online for a period of 10 days after payments have been suspended.